Archive for October, 2018
She was my beautiful and perfect girl, the queen of the house.
From mill momma to cairn rescue in TX, to my home in AZ, to cross country trek to RI and finally to CT, she was a trooper all the way.
Two years on three legs and never a complaint.  She was the strongest Cairn I have known.
Rest in Peace baby girl.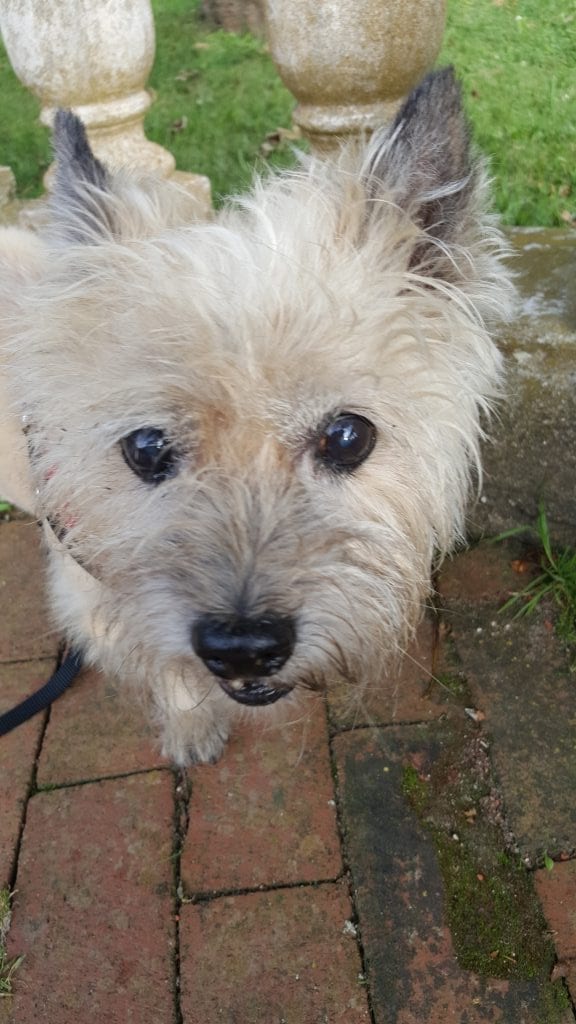 This tribute from Cynthia Rylant's Dog Heaven is what I hope for
When dogs go to heaven, They don't need wings
Because God knows that Dogs love running best.
He gives them fields. Fields and fields and fields.
When a dog first arrives in heaven, he just runs.
Dog heaven has clear, wide lakes
Filled with geese who honk and flap
And tease. The dogs love this.
They run beside the water and bark
And bark and God watches them
From behind a tree and smiles.