Archive for April, 2017
Back to physical therapy yesterday!  After Tai's issues with rear leg weakness and thankfully the subsequent x-rays coming clean, we went to Wizard of Paws for a review with Deb Gross of Tai's situation.  So I am feeling a bit more optimistic with exercise suggestions and I will probably look further into a medical option to help with her separation anxiety when I'm not home.  Most importantly, I will need to adjust my expectations of her capabilities considering her age and arthritis.
First there was a laser treatment to  help with soreness; Tai stayed still for most of it.  Looking sharp!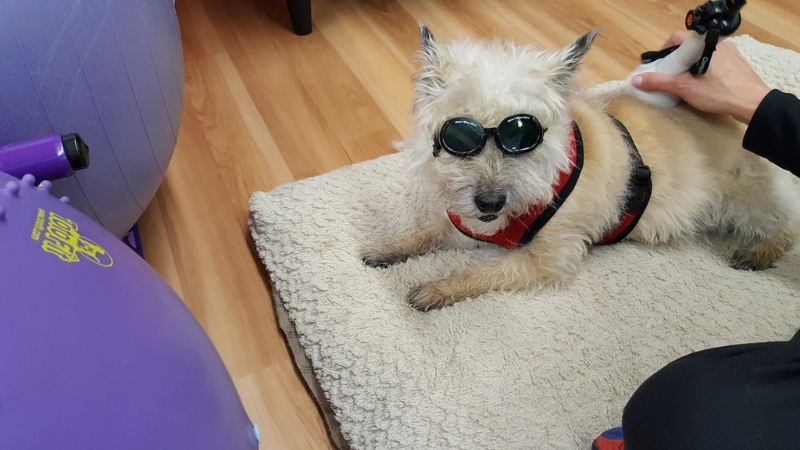 Then some strength exercises with tips and advice for at home work.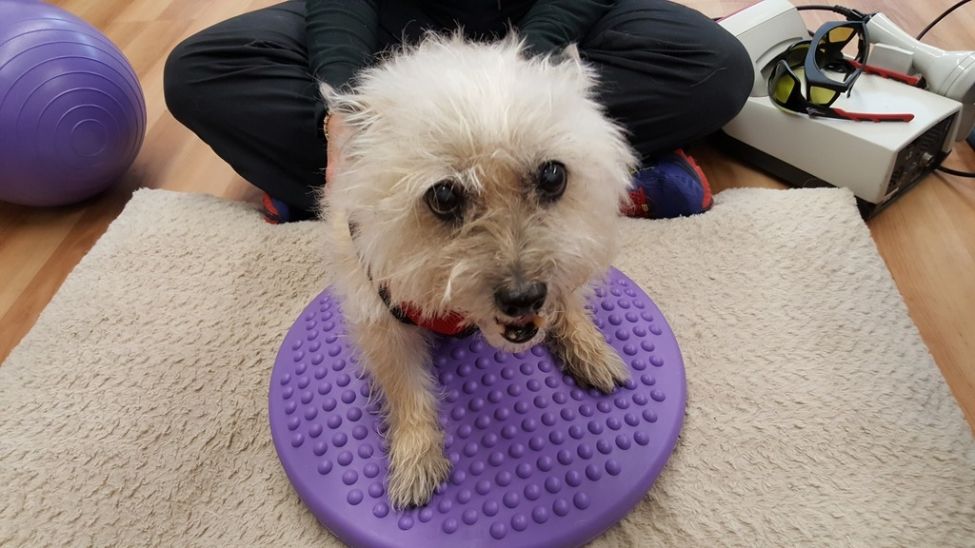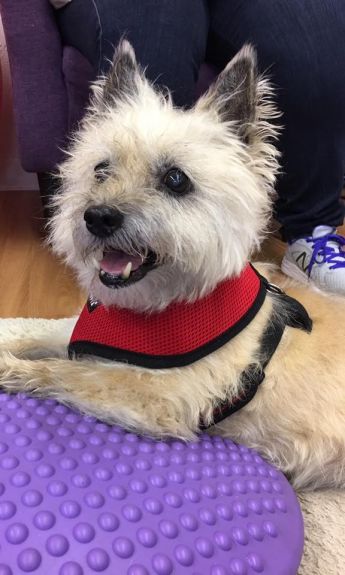 Naturally she took a much better picture for Deb than she ever does for me 🙂 The above pic with her ears up is on the WofP Facebook page.
Very tired on the ride home!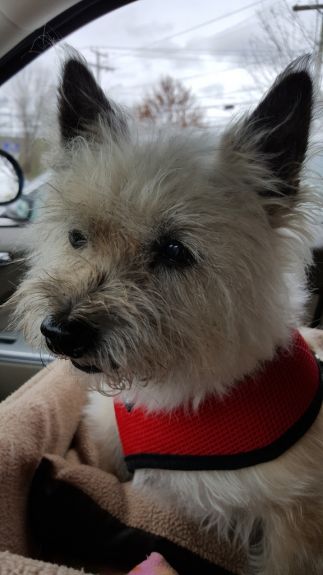 Thanks to everyone for your advice and for listening!