Archive for February, 2017
Do not like.  Do not.  I have been working here for a while and Briskly NEVER gets on my bed.  OK, well, it is Briskly's bed, except for when I am here and then it is MINE.  All MINE.  She can have it back when I go home, plus she has another bed OR the chair to lie on.  Why is Mom laughing?  Great, now she is taking pictures.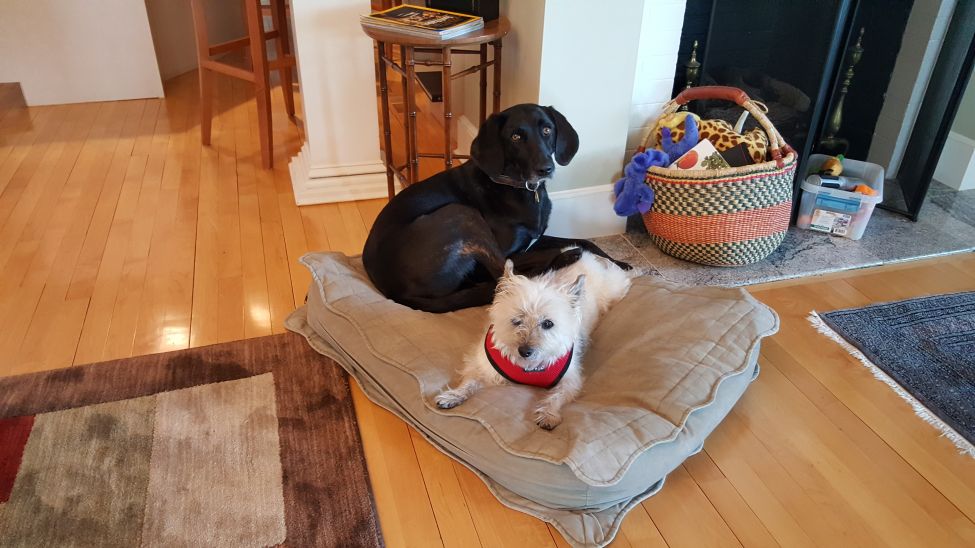 I'll show her.  I'll go to sleep and Briskly can have the corner.  Ha!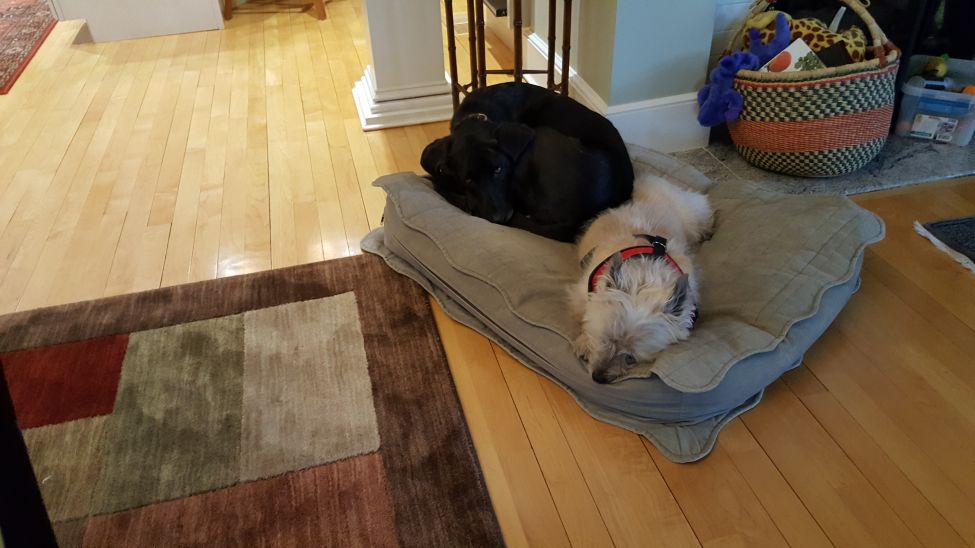 Hard to believe that Tai's amp was five months ago.   As we get more sunny days, I've noticed her staring out of the picture window in the living room more often.  This isn't the easiest since she is low to the ground so I think it's time to have my co-worker make something that she can walk up and down on to sit and look out the window.   When I would be at work, there was an ottoman that she would jump on to look outside – she hasn't shown any interest in jumping on things since her surgery though, and I just fine with that!  OK, she thinks she can jump in the car (she used to), but that is much too high up so no way, LOL.   It is kind of interesting that she doesn't attempt to jump on the air mattress in the living room (the couch is currently blocked off)  – we still sleep down here while I wait to hear about knee surgery.
She had PT this week and though Tai wasn't impressed, the tech was; she said she noticed that Tai is stronger so YAY!  She did 8 minutes on the water treadmill and then her balancing exercises.  They wanted her to walk across a space from one ball to the next and being herself, she jumped the space instead.
Still not cooperating with pictures and a little damp from the treadmill 🙂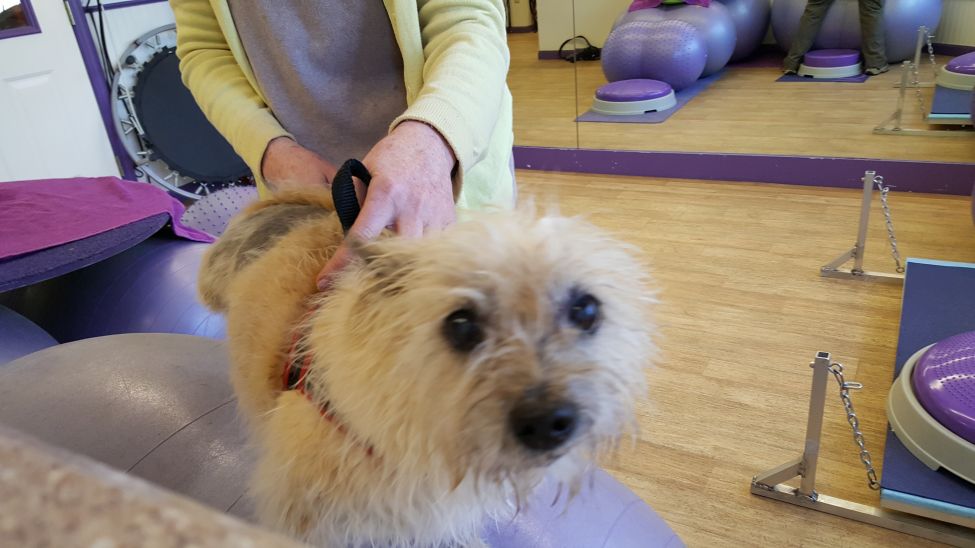 Tai here.  Seriously, what is Mom's issue?  Bum knee, big deal…laundry day or something…I mean, I don't get it.  She is complaining about this stuff when she knows that the key is to Be Like Me!
The only thing better than driving in the car on a sunny day is actually getting TO the park!
I let her take pictures of me, she should be happy about that.  All I know is we got to walk around.  I wanted to keep going but she said I was getting tired…maybe just a little I was….but I could have gone further!  Yes I could.