Archive for November, 2016
Not as successful with the stairs today. We spent the holiday at my sister's so this morning we are back at home and it was her second try at the stairs. She ended up stumbling and sliding the last few steps.  She wasn't hurt – it wasn't a long way and I they're carpeted – but she was shook up and I was afraid her confidence would be shaken. We went outside for our walk and thankfully she was her normal walking self. I have a cute video of her walking if I can figure out how to get it from my phone to the computer.
Since the surgery, I was prepared to always carry her down the stairs (pre-amp she went up and down on her own) but she HATES being carried and when she was successful the other day – well, she was indicating she was ready to go and though I was scared I wanted her to try. I don't know about tomorrow morning.  I don't want my learning process to cause her to be hurt or fearful.
On a cuter note, here is Tai with one of my sister's dogs, this is Gracie.  Gracie is wondering why she is not sitting on my lap!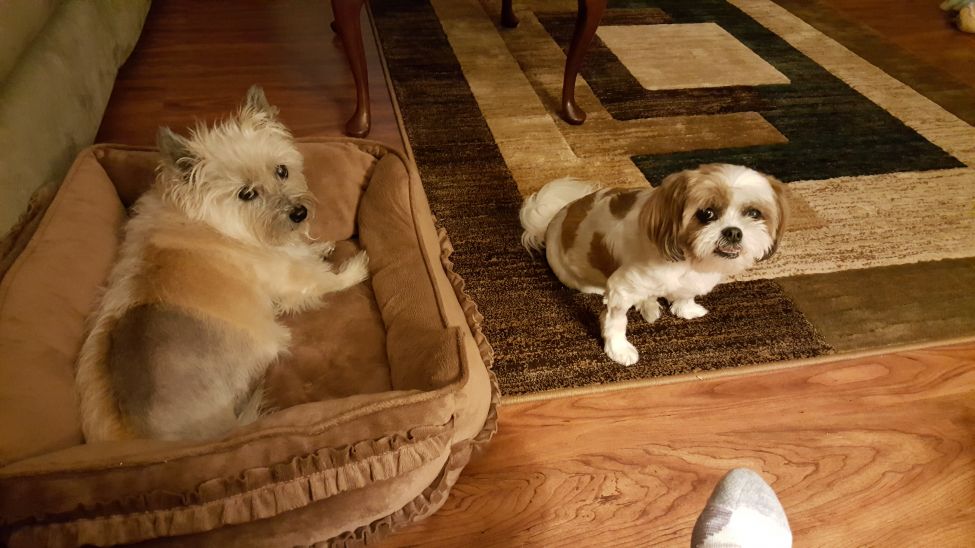 So very proud of her.  Happy Thanksgiving everyone.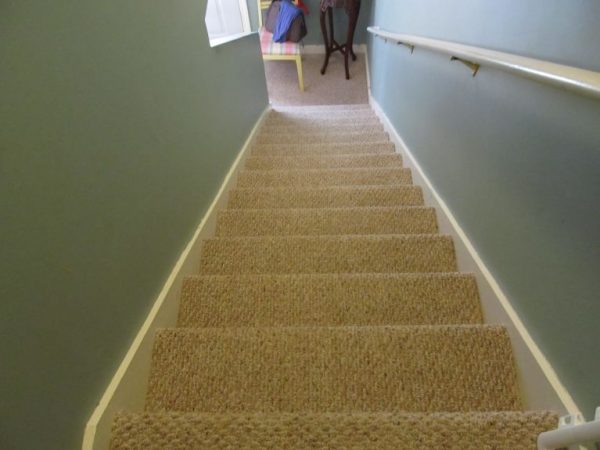 Well 5 weeks but who's counting?  First off, thanks everyone for the support when Tai had her amp done.  We were on vacation and unfortunately most of it ended up being spent in a vet facility.  As you all told me, she has adapted amazingly well.  She was already arthritic so I worry about that…along with everything else LOL.
I think her recovery is going well.   She sleeps more than she used to but she is 14 yrs after all.  She is SO happy to go walking, I am thrilled.  We take our regular morning walks and have gone to her favorite park a couple of times, though the last time I ended up carrying her for a bit, so I have to be more aware.  The weather is getting colder – we are on the East Coast – so that will be limited soon.  She enjoys the cold more than the heat so I'll leave it up to her.
We have our first PT appointment on Tuesday!  I'm very interested to see what they will say (we are going to Wizard of Paws).  I'll let you all know what happens.
Thanks so much again – I hope everyone has a great Thanksgiving!